As a professional wedding planner, I have seen my share of weddings. Some have been more traditional while others have been more creative and unique.
As you begin planning your dream wedding, take some time to think about what makes an ideal day. Narrowing down the perfect style and theme for yourself is important because it will help create a more memorable experience with loved ones who are coming together as one on this special occasion in life!
With so many options available it can be tough choosing which one works best but don't worry we're here with lists containing everything imaginable – including vendors who specialize in creating just exactly how much fun this life-changing occasion should truly feel…
1. Cute idea for the backside of a groom's tie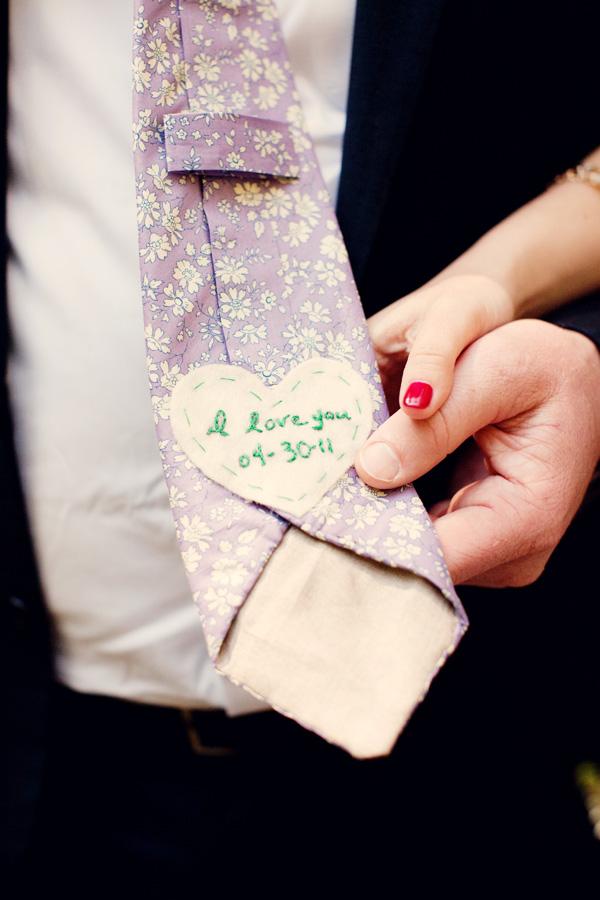 Surprise the groom with a hidden message on the back of his tie. These words can be your wedding vows, your love story, a simple message of love, or simply adding anniversary dates. This is a fun way to personalize the wedding and add a touch of humor.
2.
Tissue paper-covered mason jars…lit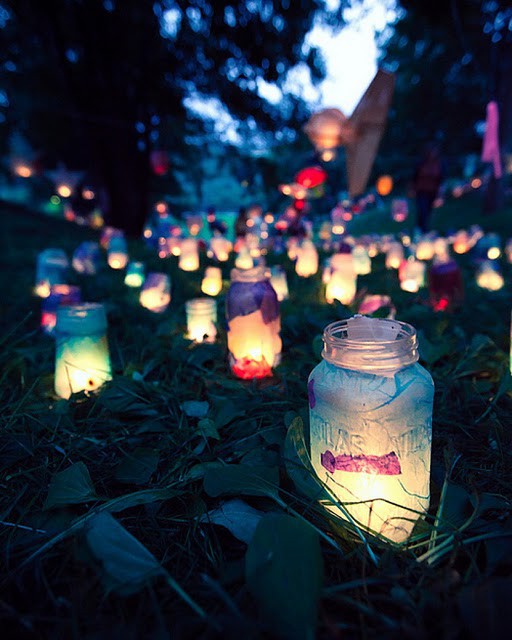 For a fun and unique way to light up your reception tables, try covering mason jars in tissue paper. This gives them a beautiful, ethereal look when they're lit from within. You can even use different colors of tissue paper to create a gradient effect.
3. Chair sashes to die for
If you're looking for a way to add a pop of color to your wedding reception chairs, try using chair sashes. You can use one color for a unified look, or mix and match different colors and patterns for a fun and eclectic look. Just make sure the sashes coordinate with your overall wedding theme.
4. Building Blocks Cakes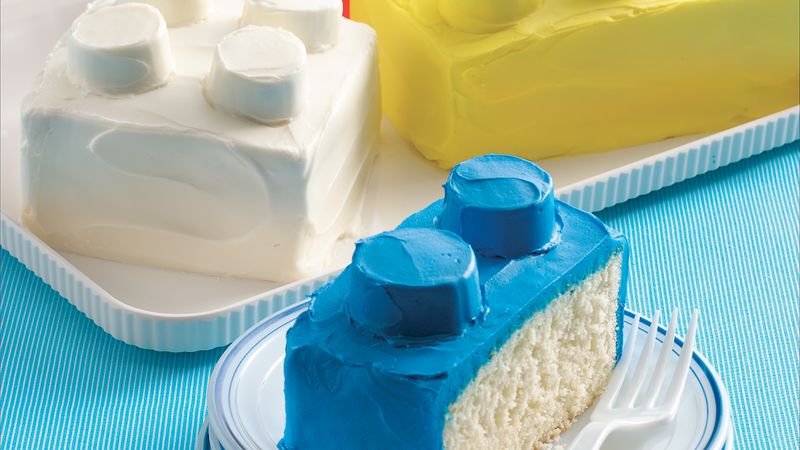 This is such a fun and unique way to serve the cake at a wedding! The couple can have their own little cakes, or you could do one large cake for all the guests. Either way, it's sure to be a hit! Building a birthday cake is fun and easy thanks to cake mix, ready-to-spread frosting, and marshmallows.
5. Customize Your Wine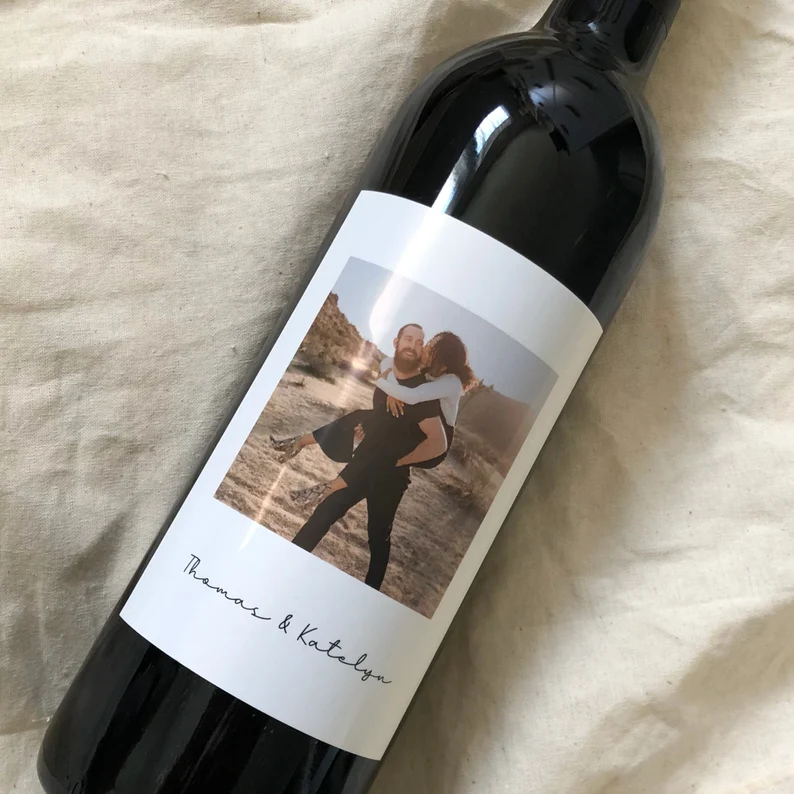 Give your wedding guests a bottle of wine with a custom label featuring your names and wedding date. Custom wine labels are a great way to add a personal touch to your wedding. They can be used as favors, place cards, or even thank you gifts for your guests. Wine labels are also a great way to show off your personality and style.
6. Unique Wedding Cake Toppers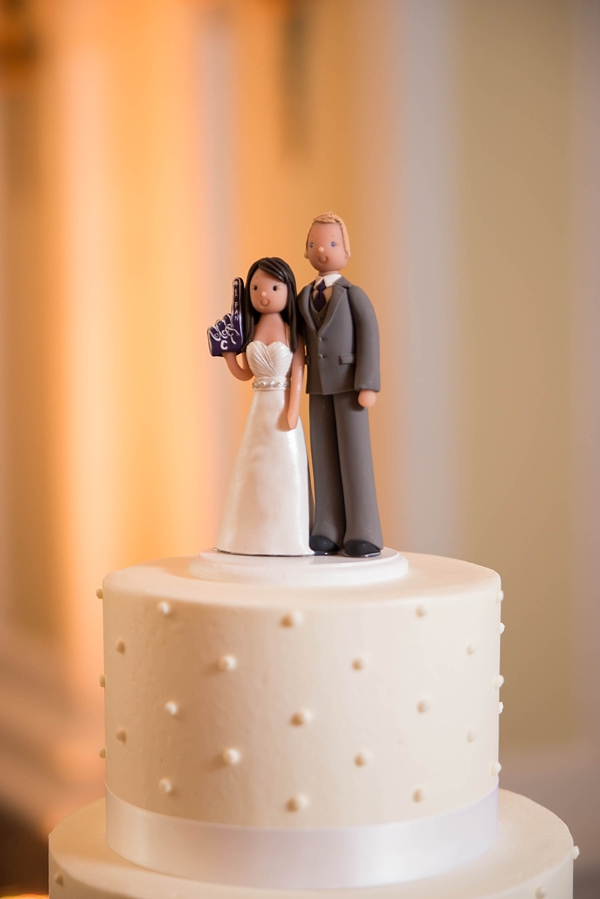 A fun way to personalize your wedding cake is to use a topper that represents your shared hobbies or interests. For example, if you both love to travel, consider using a globe or an airplane as your cake topper. For the couple who loves nature, try a cake topper with flowers or other greenery cascading down the sides of the cake.
7. The Booth Bus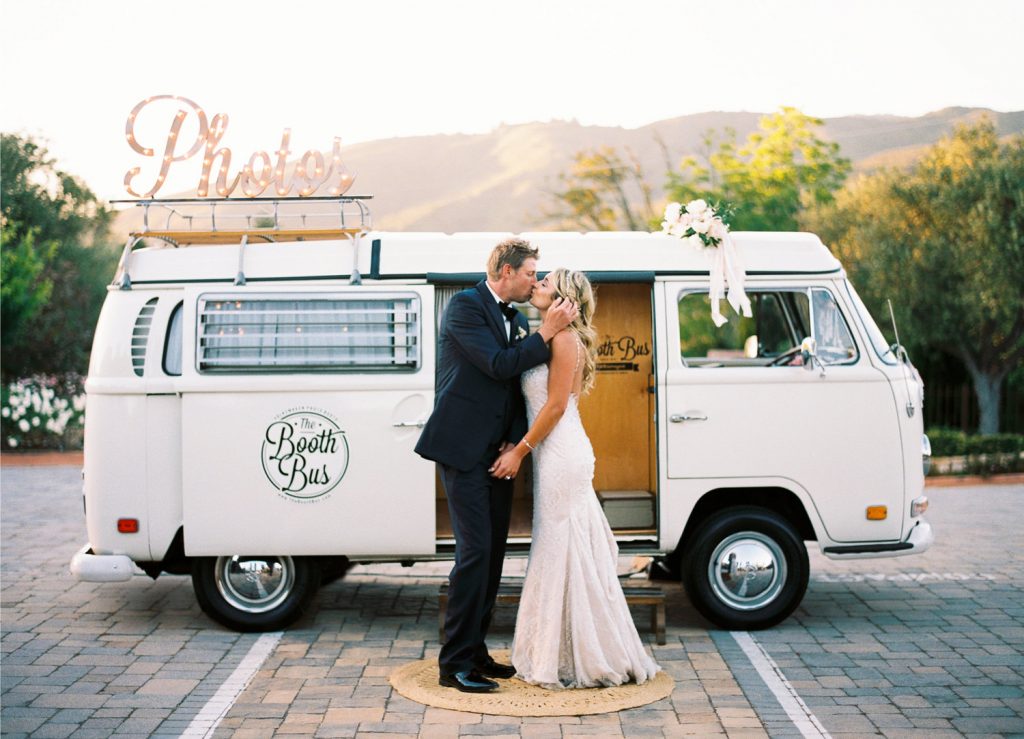 The Booth Bus is a unique wedding photo booth on wheels! This vintage VW bus has been fully renovated and equipped with the latest in photo booth technology, making it the perfect addition to any wedding celebration. The Booth Bus can accommodate up to 12 guests at a time, making it great for large weddings. Plus, with its onboard generator, the bus can be used for weddings anywhere – even if there's no power source nearby.
8. Personalized Wedding Napkins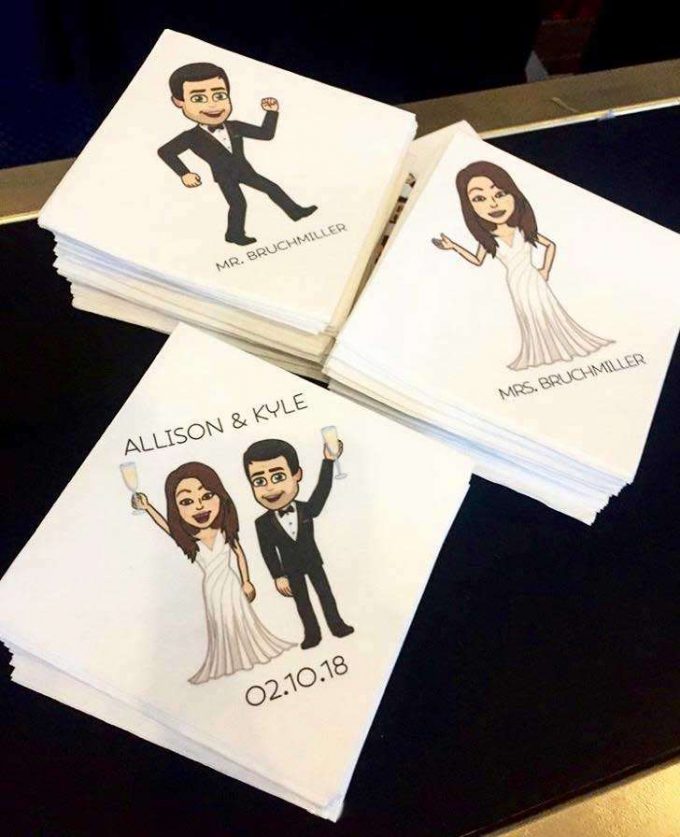 Add a special touch to your wedding reception with personalized wedding napkins. Choose from a variety of colors and designs to match your wedding theme. Your guests will love seeing their names printed on the napkins! Personalized napkins, especially cocktail napkins (the smallest size, also known as beverage napkins), are a fun detail to add to your wedding reception decor, as you can customize them and use them as an accent on reception tables or the bar.
9. Wedding Bouquets Without A Flower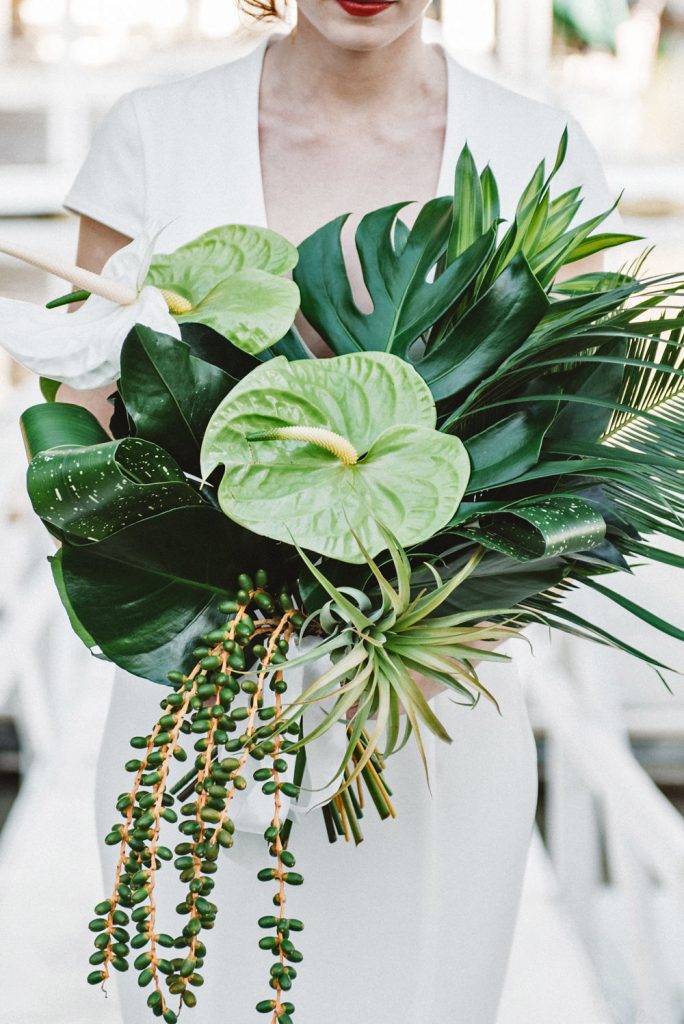 While we'll always be big fans of fresh flowers, we also think it's entirely okay to carry a wedding bouquet without a single bloom, whether it's because a non-floral design fits better into your budget or you simply want to surprise guests with something unique. In fact, flowerless arrangements can be absolutely gorgeous, not to mention they can make quite a statement down.
10. Handlettered Aisle Runner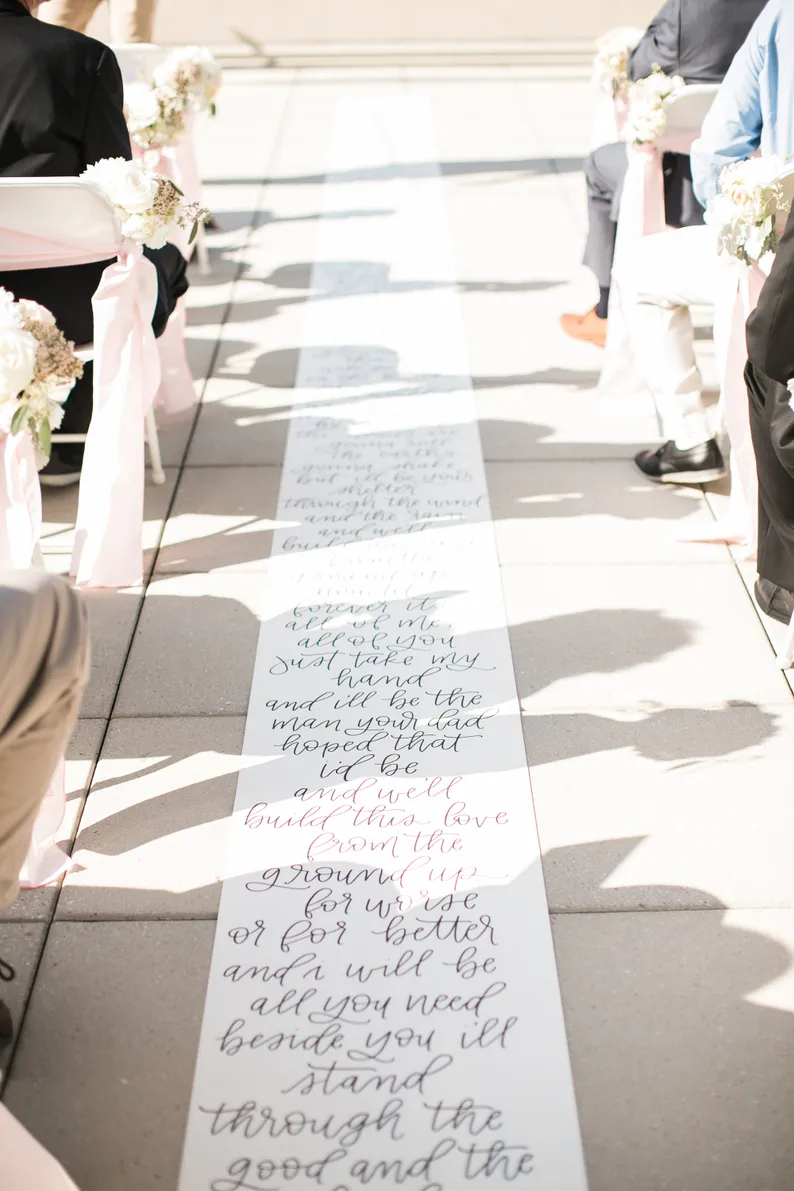 Make a grand entrance on your wedding day with a beautiful hand-lettered aisle runner. Customize it with your names and wedding date for a truly unique look. Or, choose from your favorite song lyrics, a poem, a prayer, anything that is special to you and I'll create a one-of-a-kind aisle runner. Your guests will be amazed by your creative touch!
11. A Feather Pen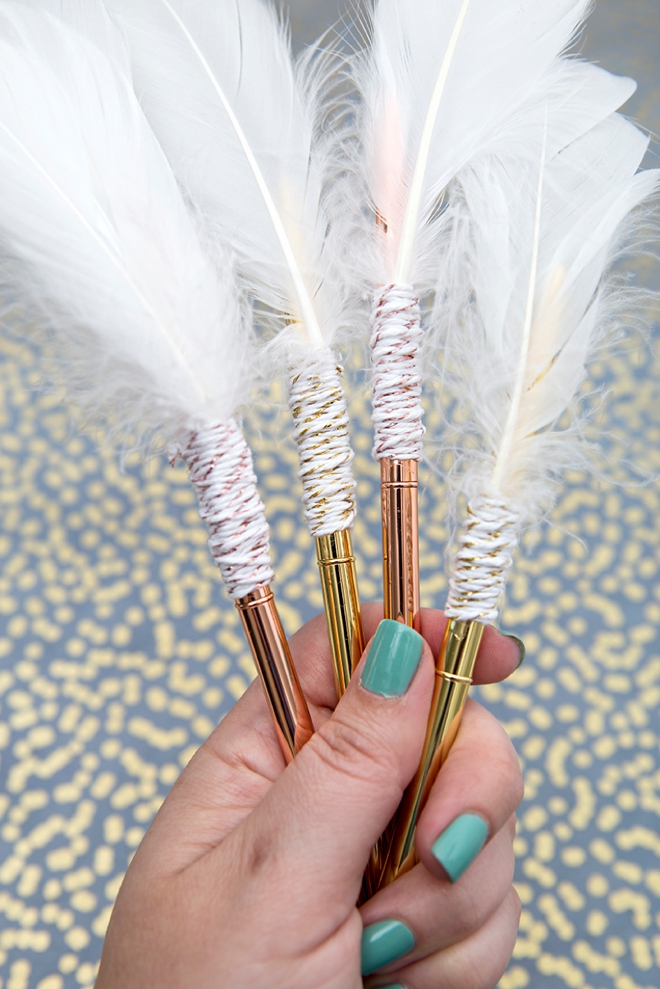 There is something ultra-fabulous about writing with a feather pen and so I think that you have to make a few of these for your guests to use to sign your guest book! It only takes a few quick steps to embellish these gorgeous rose gold and yellow gold pens, so any skill level of crafter can complete this project with ease. After your wedding is over, it will be a wonderful addition to your desk at work and a terrific reminder of all the love that flowed through it!
12. DIY Wedding Sign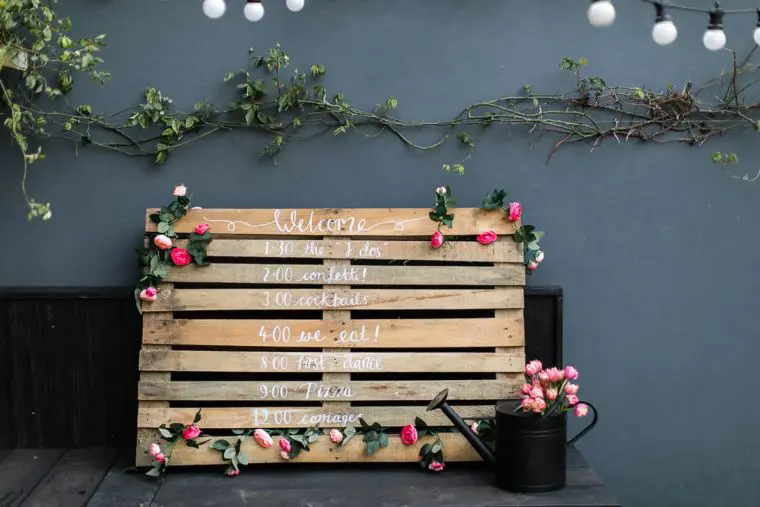 Welcome your guests to your wedding with a handmade sign. This is a great way to add a personal touch to your big day! These are just a few ideas to get you started. You can use chalkboard paint to write a special message or decorate the sign with flowers and other pretty details. With a little creativity, you can have a truly unique wedding that your guests will remember for years to come!
13. Wedding Ring Boxes

The perfect proposal must be well-planned, and the engagement ring must be beautifully presented to win her "yes"! Your precious engagement or wedding ring deserves its own pretty little box just a little more creative and stunning than the average standard box. Display your wedding rings in a unique way with a custom-made ring box. This is a great way to add a personal touch to your big day!
14. Ribbon Wands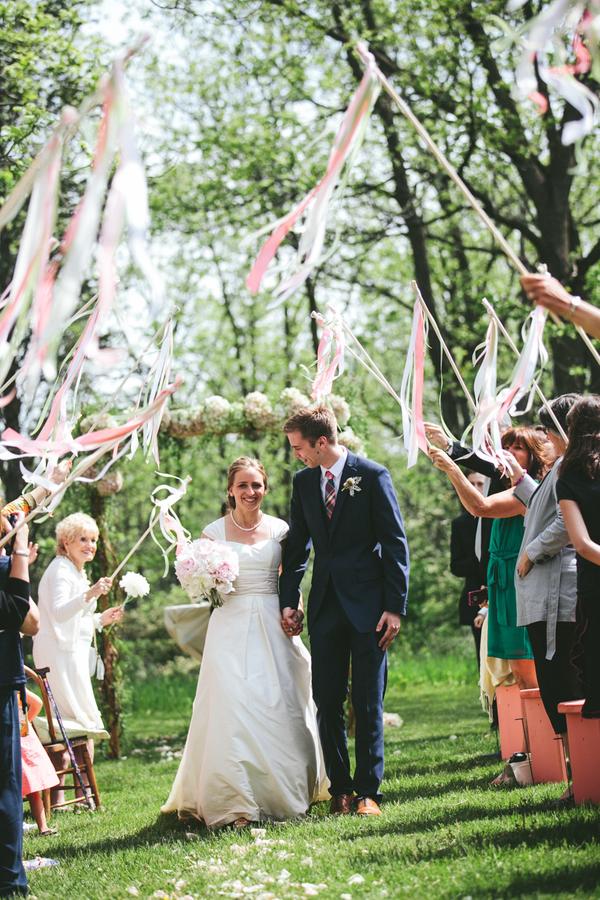 Create an elegant send-off for your guests by providing them with a ribbon wand in their wedding color. These simple but stylish accessories can be used during any event and look especially good when hosting outdoor weddings, as there is more time spent on the details than indoors! A ceremony or reception finishing touch using these could also help keep flower girls.
15. Unique Wedding Centerpiece
There are countless ways to add personality and style to your wedding day, but one of the most important details is your wedding centerpiece. Centerpieces can be simple or elaborate, understated or over-the-top, but they should always reflect your unique style as a couple. Get creative and start looking at ways you can play up a unique seating chart at your event.
16. Wedding Entertainment Ideas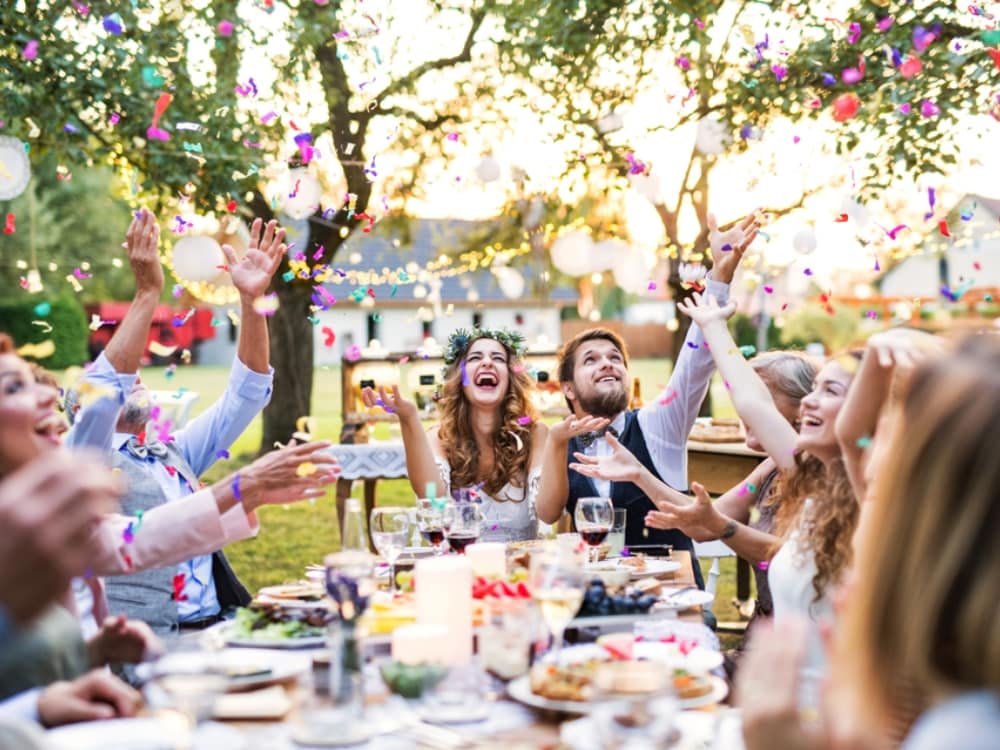 Every couple wants their wedding to be as exciting and fun as possible, especially during the reception. It is where guests come and celebrate with the couple and dine together with them. A reception is not complete without any wedding entertainment that suits both the young and old. Great fun and unique ways to entertain your guests at the reception.
17. Hearts Wedding Drop Box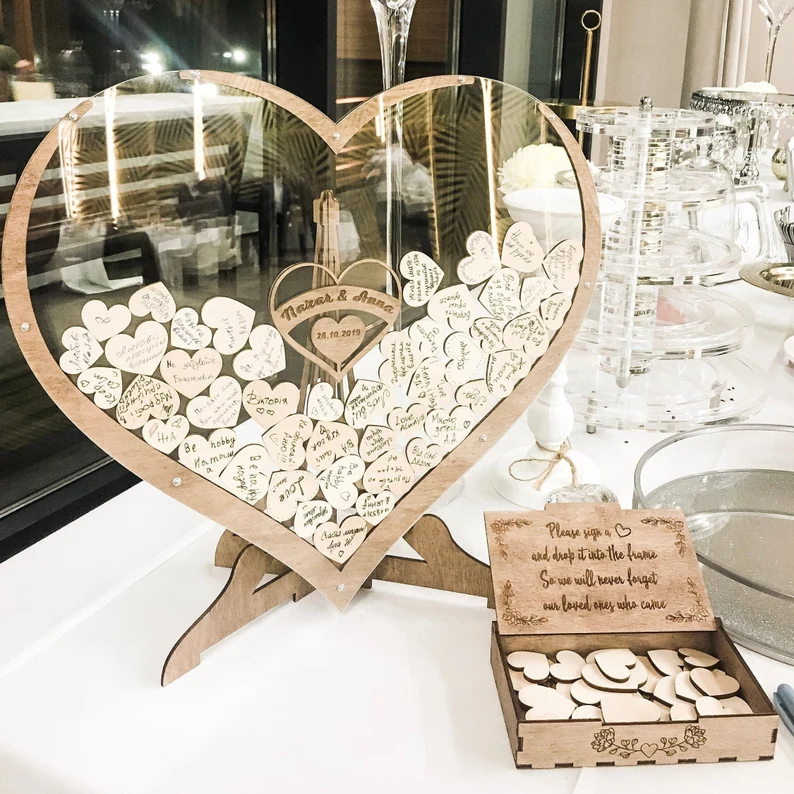 This unique wedding centerpiece idea is perfect for the couple who wants to show their love for one another in a truly special way. Fill a box with wooden hearts, and then have each guest drop one into the box as they arrive at the reception. The bride and groom can then read the messages on the hearts during the reception. This is a great way to get everyone involved in the wedding, and it will be a cherished memento for the couple.
18. Wedding Hangover Kit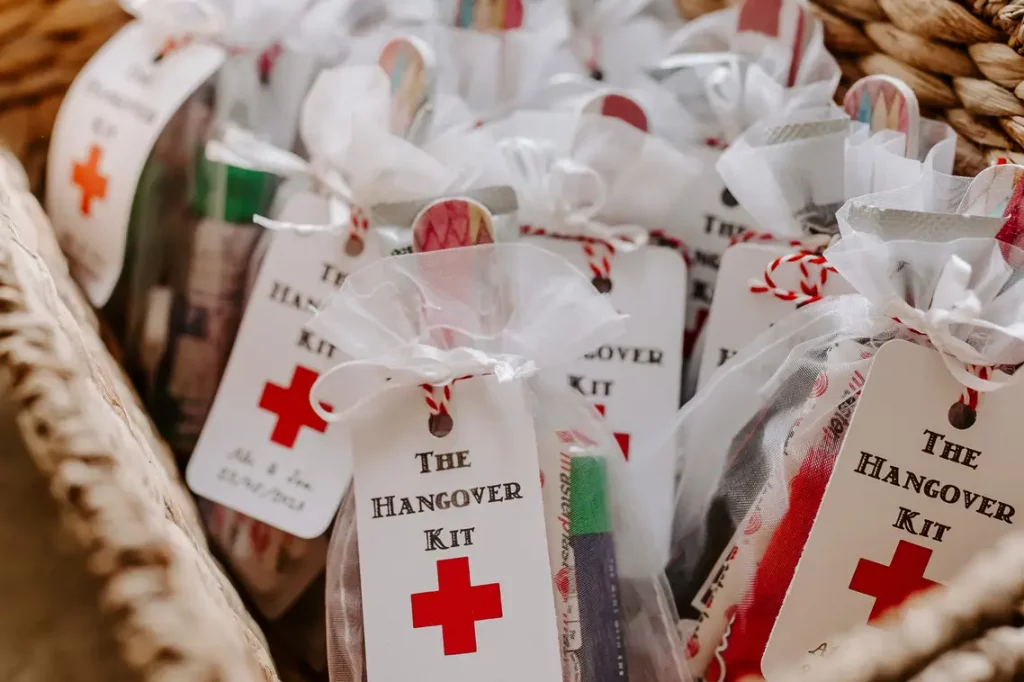 Enter the wedding hangover kit – a handy bag filled with all the essentials your guests will need to relieve morning-after aches, including toiletries, painkillers, and genius items to ensure they make it to breakfast. Simply hand them out at your reception (we're obsessed with the wicker baskets above) or leave them in your guest's hotel rooms ahead of their arrival.
18. The Kind of Wedding That'll Make You Miss Summer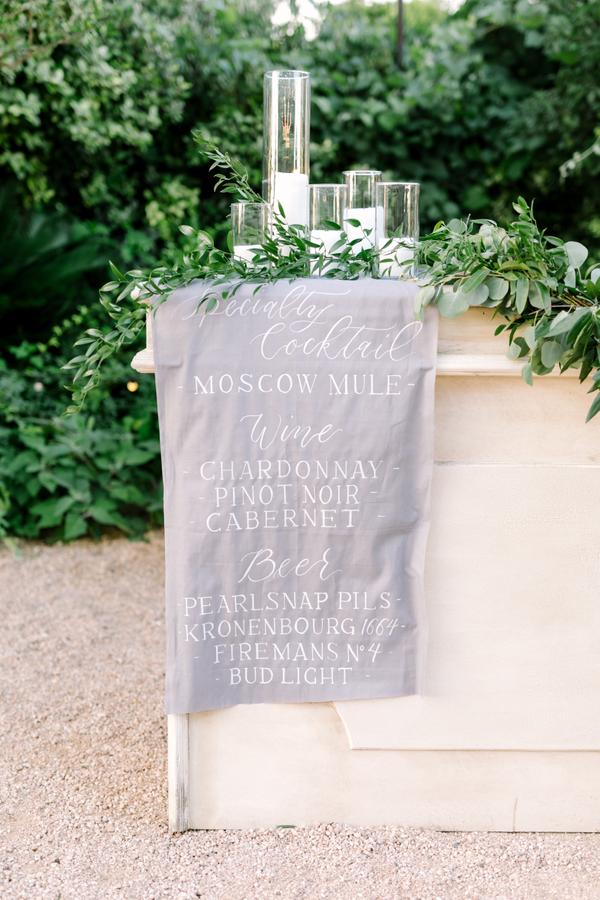 Weddings are all about making memories and celebrating the start of a beautiful journey with the one you love. If you're planning a summer wedding, why not take advantage of the season's best features? From gorgeous floral arrangements to outdoor games and tasty summer cocktails, there are plenty of ways to make your big day extra special. Keep reading for some unique summer wedding ideas to get you inspired!
19. Baby Blue Flower Girl Dresses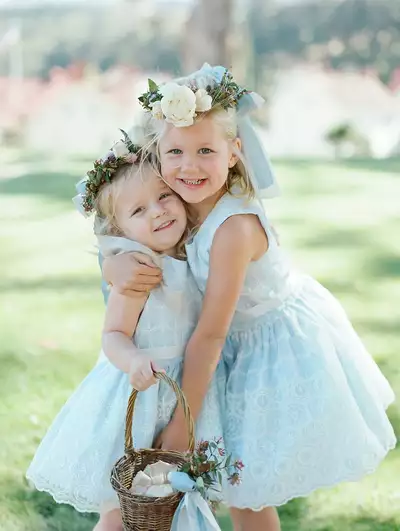 In need of something blue? Forget the traditional blue garter or jewelry ideas—a flower girl in blue is so much cuter, especially when accompanied by a flower crown. Alternatively, have the flower girl toss blue-dyed flower petals for a fun twist on this classic tradition.
20. Dapper Dogs Wearing Bow Ties at Weddings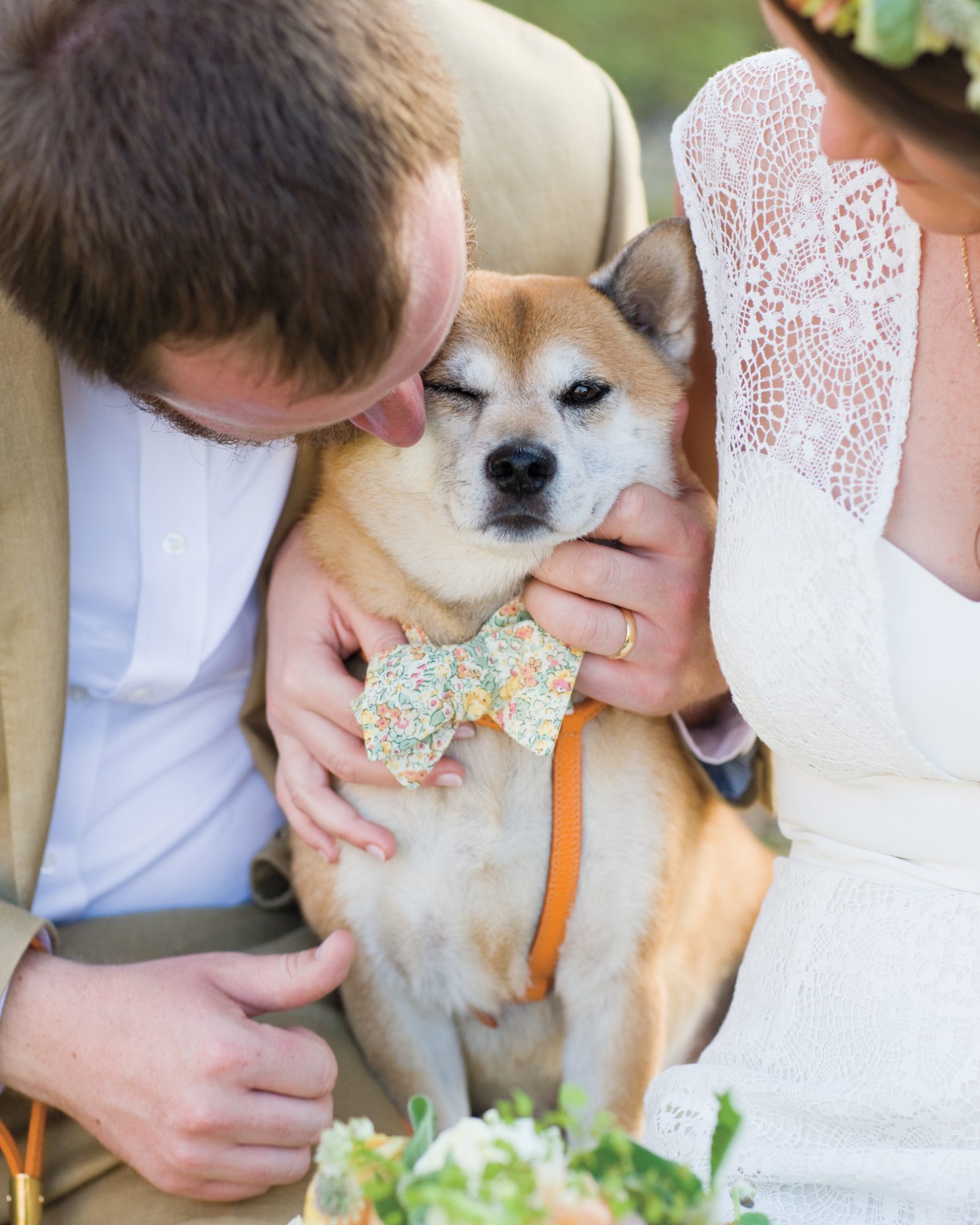 What's cuter than a dog at a wedding? A dog at a wedding donning a bow tie! Whether your pup sports a child's bow tie (just the right size for a petite pooch) or one that was made just for animals, he'll be one of the best-dressed members of your party. If you're a dog lover, why not include your furry friend in your wedding?
Subscribe to the Austin Wedding Blog
Join my email list to receive the latest articles directly in your inbox