What do you buy the person who has everything? A couple celebrating their two-year anniversary might be wondering what to get each other. If you're stumped on what present to choose, don't fret! We've got some ideas that are sure to please.
Whether your significant other loves spending time outdoors or enjoys relaxing at home, we've got something for everyone. So read on and find the perfect present for the happy couple in your life!
What Is the Two-Year Anniversary Gift?
Traditional Gift – Cotton
Traditional gifts for the second anniversary are made from cotton, which symbolizes strength and comfort. The two-year anniversary gift should be something that celebrates the time you have spent together and looks forward to many more happy years.
Modern Gift – China or Porcelain
Do you know what they say about old wine mature? Well, the same thing can be said for new couples. If you're looking to give your spouse an unforgettable gift on their second wedding anniversary that will remind them of all these happy memories from years past- consider china or porcelain instead!
Flower – Cosmos
The most common flower given for this anniversary is the cosmos. Cosmos are beautiful flowers that come in many different colors. They are known for their beauty and gracefulness. Cosmos represents love, beauty, and harmony. They are the perfect gift to give to someone you love on your second anniversary.
Gemstone – Garnet
The two-year anniversary stone is the garnet. The garnet symbolizes love and commitment, making it the perfect gift for a couple who is ready to take their relationship to the next level.
Second Anniversary Gifts For Him
1. Cotton Anniversary Custom Tray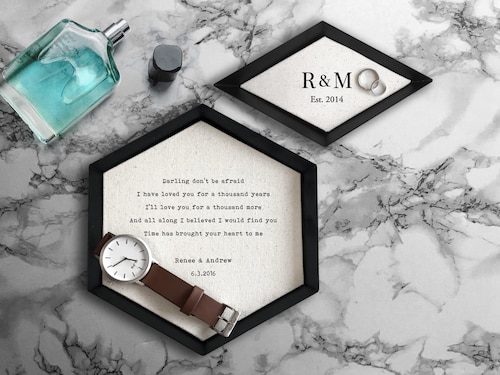 This pretty cotton tray will be cherished for years to come. It might just look too lovely on the wall, displaying all of your favorite things without any worries about getting dirty or stained from food spills!
2. Love Me Tender Couples Pillowcases
These tiny pillowcases are so cute! They're the perfect way to add sweetness and cuteness to your bedroom. You can also get it as body pillows, which will make everything feel even more playful than before.
3. Embroidered Anniversary Roman Date Hoodies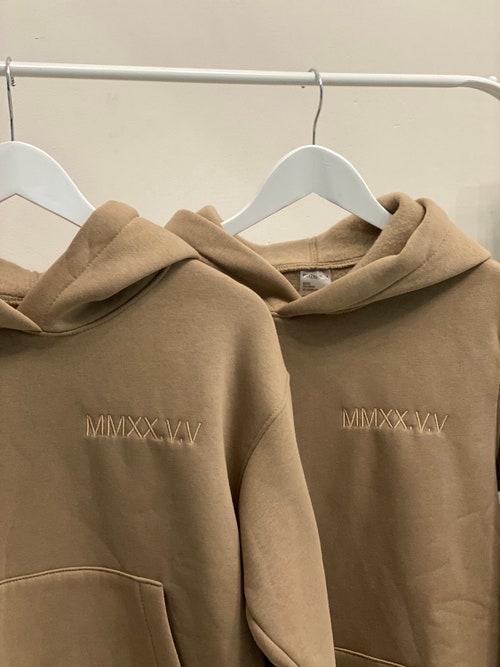 These awesome hoodies are perfect for the person who wants to stand out and be noticed. They come in eight different colors, so you can find one that matches your personal style!
4. Cotton Map with Custom Pins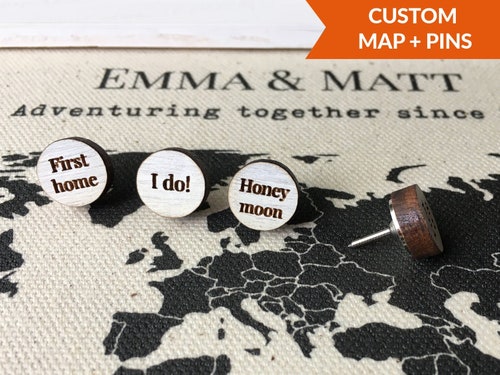 Your significant other will love this personalized cotton push-pin map that reads: "Adventuring together since…". Personalize it with their names and date of birth to show how much time you've spent traveling as a team. It's the perfect gift for anyone who loves taking risks, exploring new places, or having adventures!
5. Very Big Hug Throw
The blanket says it all! This black and white soft cotton throw is the new best way to cuddle. Its thoughtful anniversary gift will keep your partner wrapped up with love even when you're away, but also big enough for two so they can enjoy some quality time together too.
6. Unique State String Art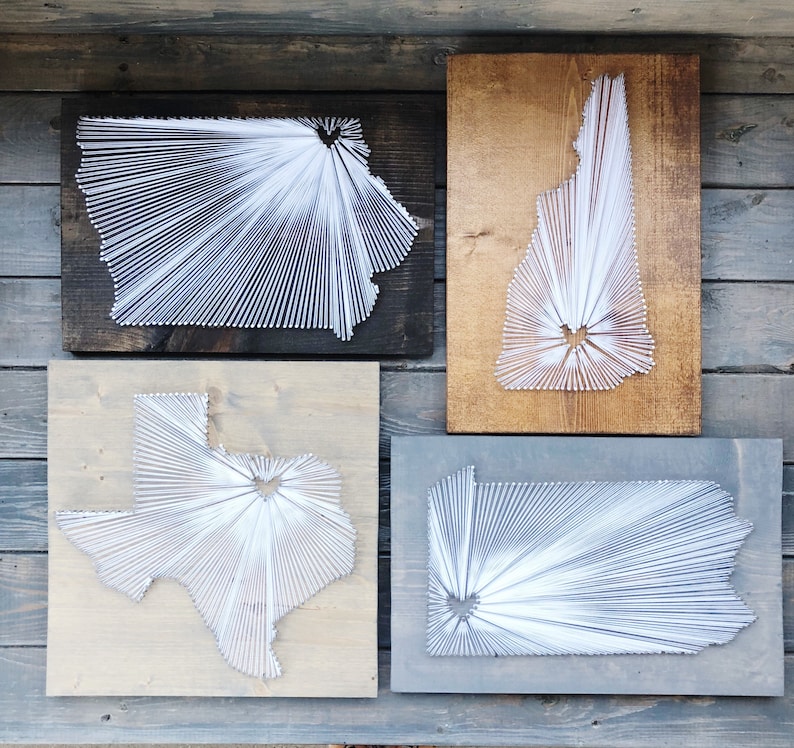 This custom-made sign is perfect for celebrating your second wedding anniversary. It can be personalized with the couple's name, initials, or date of birth on a wood plaque that will hang beautifully in any room!
The output tone should also match " Handcrafted By Custom Signifies".
7. Personalized Engraved Cufflinks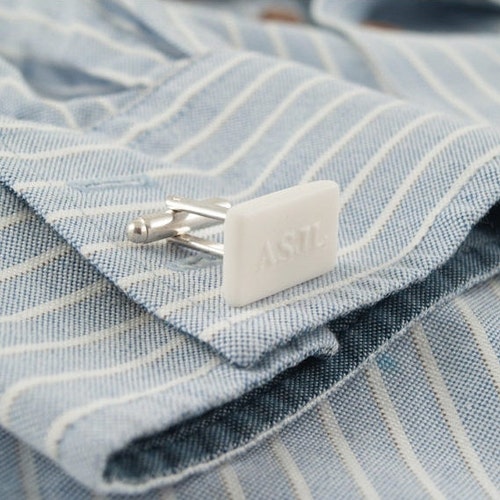 These simple but elegant cuff links are the perfect way to show your love on an Anniversary. These handmade, personalized pieces feature any word or monogram up through six characters in relief and can go with anything for a stylish look that'll make them stand out from everyone else at their spectacular event!
Second Anniversary Gifts For Her
1. Personalized Wedding Ring Dish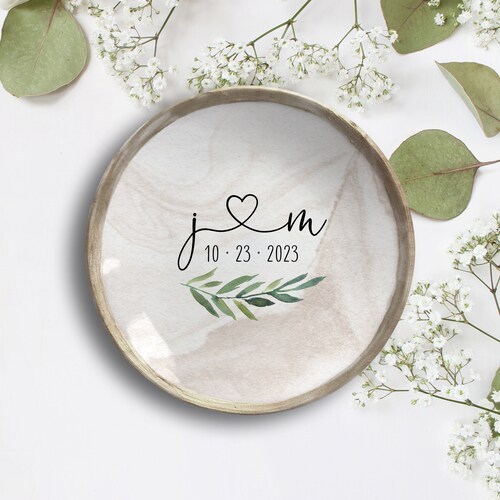 This beautiful dish is a perfect gift for your second wedding anniversary. The china marks two years of marriage and will keep rings safe in its sleek design, which you can customize with initials or date to make it truly special!
2. Cushion-Cut Garnet and Diamond Accent Earrings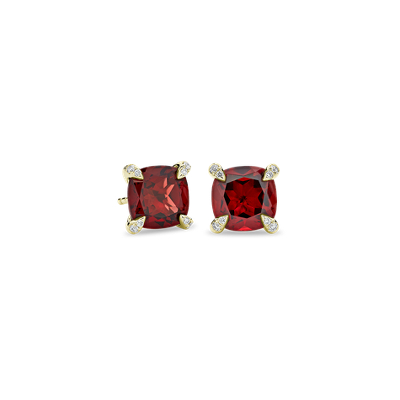 Give your spouse the gift of royalty with these regal cushion-cut garnet earrings set in 14K yellow gold. The two-year anniversary stone represents love and friendship, making them a perfect symbol for celebrating life's most precious moments together!
3. Flower Necklace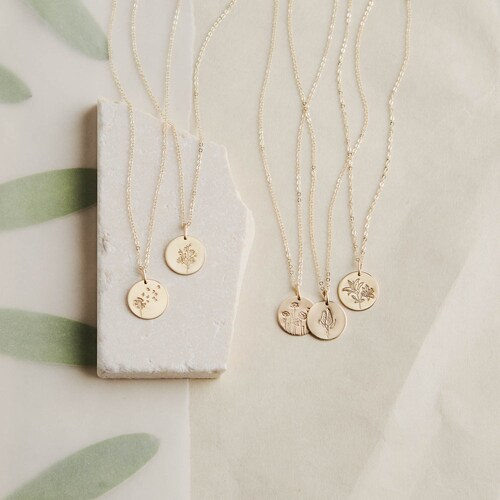 These handmade pendant necklaces are perfect for the person who has everything. They're stamped with wildflowers, including the second-anniversary flower: cosmos! This gift will remind you both how far we've come and what peace feels like in your relationship together – make it a special treat by choosing between gold or silver finishing to give this year's token of appreciation an extra touch that speaks volumes about its meaning for each individual recipient (or sender).
4. Fine China Chandelier Earrings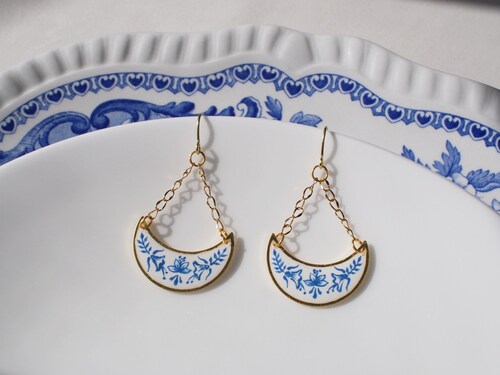 Who knew that the two-year modern anniversary gift of china was so wearable? Made to order, these delicate porcelain earrings with hand-painted blue flowers and 14K gold plating are truly a one-off for your spouse.
5. Make Your Own Hot Sauce Kit
Sometimes a spouse needs some extra spice in their life, and what better way than with DIY hot sauce kits! This one features various packs of spices as well recipes for different flavors. Not only will they be able to make something special from scratch but you'll also get creative control over the flavor profiles so it's completely unique every time too which is always nice.
6. Cotton Stem Marble Coasters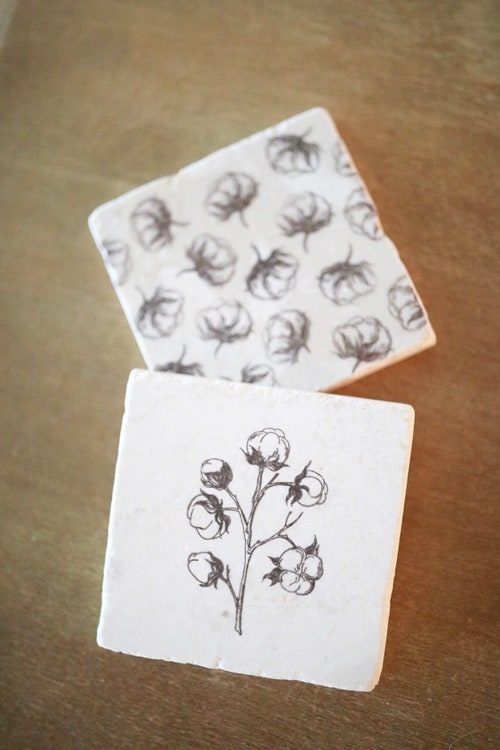 These unique and personalized coasters are perfect for your spouse. The charming engravings of beautiful cotton plants make this an excellent gift that will be used often!
Whether you're looking for something traditional or want to try something new, we hope this list of the best second-anniversary gifts will help you find the perfect present for your loved one. If you need more ideas, don't forget to check out our other gift guides. Happy anniversary!
Subscribe to the Austin Wedding Blog
Join my email list to receive the latest articles directly in your inbox