Staying within your wedding budget is hard. As a newlywed, I can't count how many times we had to do some "adjusting" to our wedding spending so we wouldn't completely destroy our agreed-upon wedding budget. After some long chats and compromises, I can proudly say, we succeeded.
The main way that we cut costs was to take on some DIY wedding projects. If you've got the right supplies, time, and willingness to work, you can truly amaze yourself… and your guests. Below are 20 DIY wedding projects that might just inspire you to add some handmade love to your special day.
1. Elizabeth Anne Designs: DIY Cookie Favor Wrappers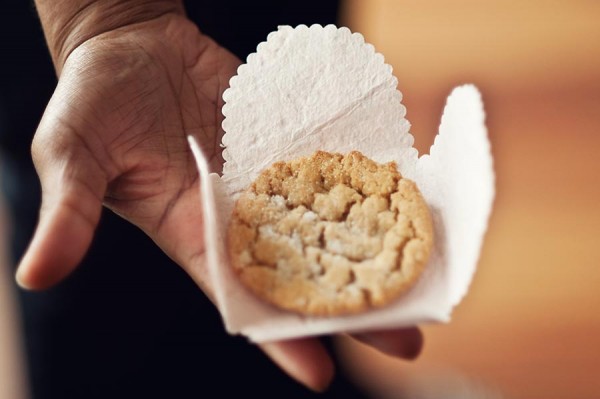 If you're looking for a cute and easy way to package up your homemade cookies at your wedding, these DIY cookie favor wrappers are the perfect solution! Simply print out the template, cut out the shapes, and wrap them around your cookies. Then tie them off with a bit of baker's twine or ribbon, and you're all set!
2. Intimate Weddings: Easy DIY Wedding Programs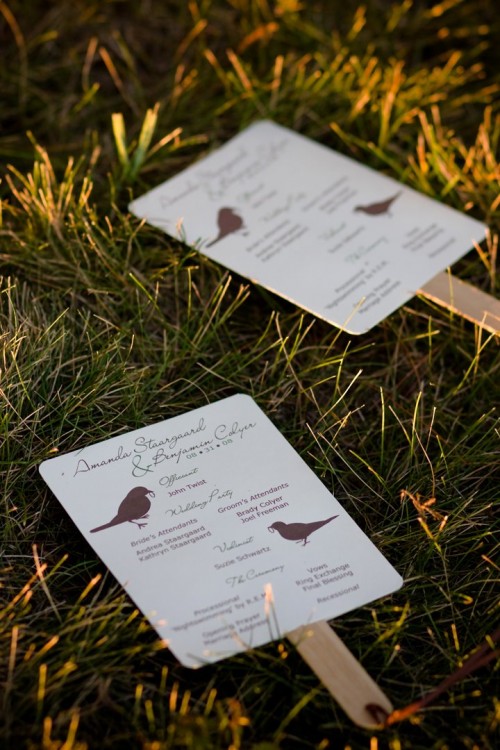 Intimate weddings are all about simplicity, and one easy way to add a personal touch to your wedding is by creating DIY wedding programs on paper plates or wood. This fun and unique idea can be customized in countless ways, from choosing different designs for your program to including fun extras like confetti or even special pictures.
3. My Own Labels: Rice Krispie Wedding Favors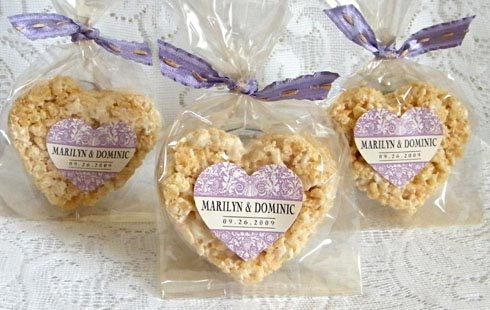 All you have to do is make a batch of Rice Krispie Treats and cut out heart shapes with a cookie cutter. Then put them in clear cellophane bags and tie the top with a ribbon and cut the excess off the bag. Then order labels with the names of the bride and groom and the wedding date on them and choose the color scheme of the wedding. They are so cute and they actually end up costing 74 cents each total cost including ingredients, cellophane bags, and tags!
4. Mairuru: DIY Origami Favor Boxes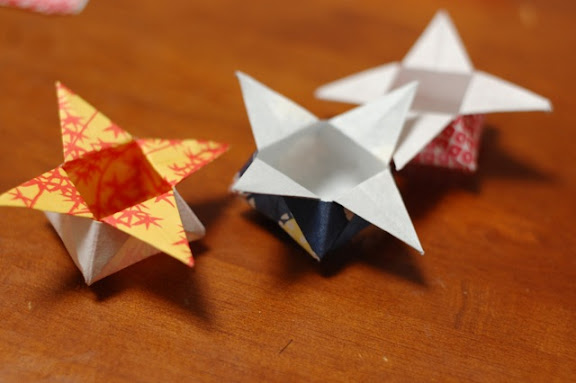 If you're looking for a unique and adorable way to package your wedding favors, look no further than these DIY origami favor boxes! These sweet little boxes can be customized to match your wedding colors and theme, and they're surprisingly easy to make.
5. Wedding Chicks: DIY Wedding Mustaches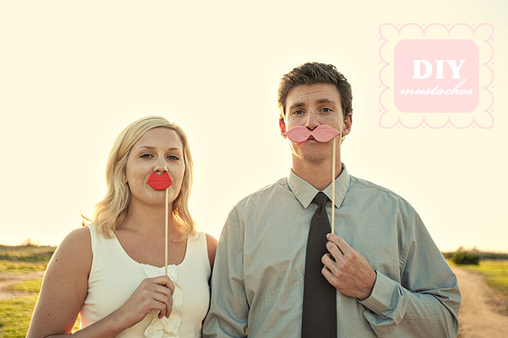 Check out these Do It Yourself Fake Mustaches and Lips for Weddings. They are perfect for favors and incredibly cute for a little prop at your engagement shoot or wedding. To get started, you'll need some sticker paper and a printer. Simply choose your desired design, print it out onto the sticker paper, cut out the stickers as needed, and then apply them to your wedding mustaches. It's that easy!
6. Polka Dot Bride: DIY Moss Letters Project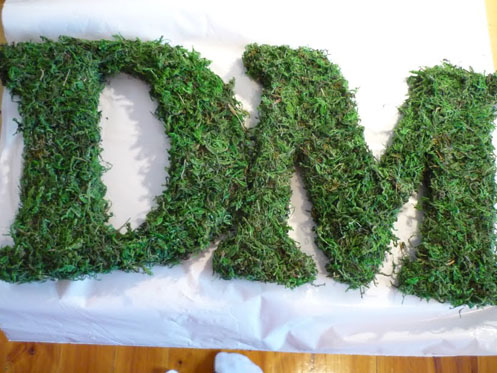 Looking for a unique and rustic way to decorate your wedding ceremony or reception space? Try making your own moss letters! This easy DIY project is perfect for adding a touch of nature to your décor, and it can be customized to spell out any word or phrase you like.
7. WedShare: DIY Crepe Paper Rose Pomanders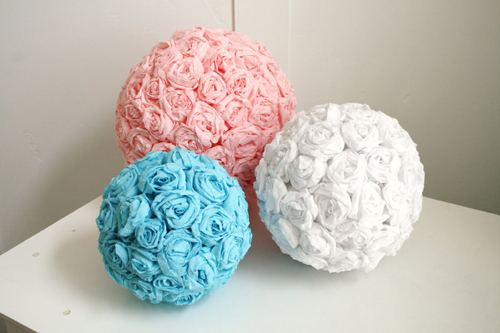 Looking for a fun and unique way to add some flair to your wedding décor? Try making your own crepe paper rose pomander balls! These pretty orbs can be hung from the ceiling, used as centerpieces, or even worn as boutonnieres. And best of all, they're surprisingly easy to make.
8. The Brass Paperclip Project: Mini Jeweled Flower Clips
If you're looking for a fun and unique way to add some personality to your wedding, look no further than these mini jeweled flower clips! These pretty hair accessories are perfect for spicing up your bridal style on the big day, and they're surprisingly easy to make.
9. OnceWed: DIY Miniature Fabric Flower Garland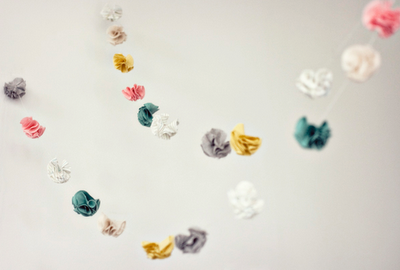 Try making your own miniature fabric flower garlands! These pretty handmade decorations can be used in a variety of ways, from hanging them along the ceremony aisle or wrapping them around centerpieces, to wearing them as a bride or bridesmaid accessory.
10. Ashley Ann Photography: DIY Clothes Pin Magnets
These little clips are perfect for holding photos, notes, or other lightweight items, and they make a great addition to any kitchen or office. Plus, they're surprisingly easy to make. If you're looking for a fun and functional wedding favor, look no further than these DIY clothespin magnets!
11. Maya Made: DIY Recycled Paper Flowers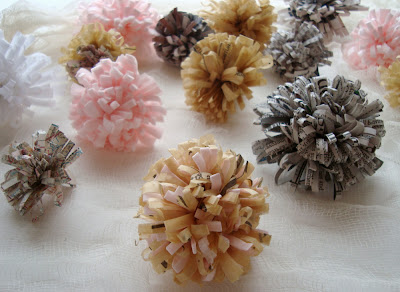 To get started, you'll need some recycled paper in your desired colors. You can either use pre-cut squares or simply roll up and cut your own using some basic origami techniques. Once you have a large stack of squares, simply arrange them into flower shapes and attach them together with tape or glue to create these beautiful and unique blooms.
12. Grey Likes Weddings: DIY Wine Wraps

Looking for a fun and creative way to add some personality to your wedding wine favors? Try making your own DIY wine wraps! These easy-to-make accessories are perfect for adding a personalized touch to any bottle of wine, and they're surprisingly easy to create.
13. Hostess Blog: DIY Cake Stand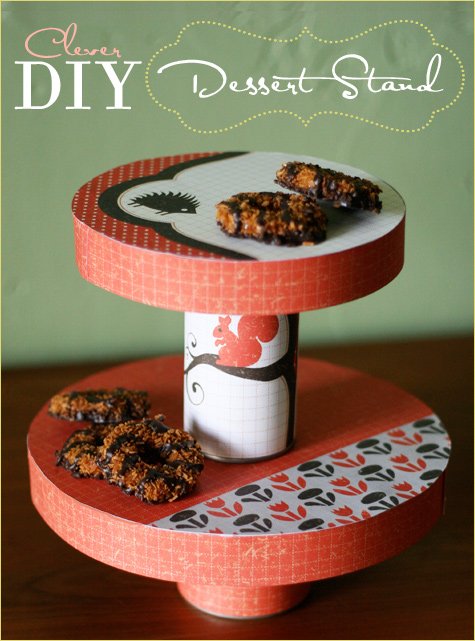 Try making your own DIY cake stands! These simple but elegant accessories are the perfect way to showcase your beautiful cake, and they're surprisingly easy to create. These easy-to-make platforms are perfect for displaying cakes of all shapes and sizes.
14. Belle The Magazine: DIY Wedding Cord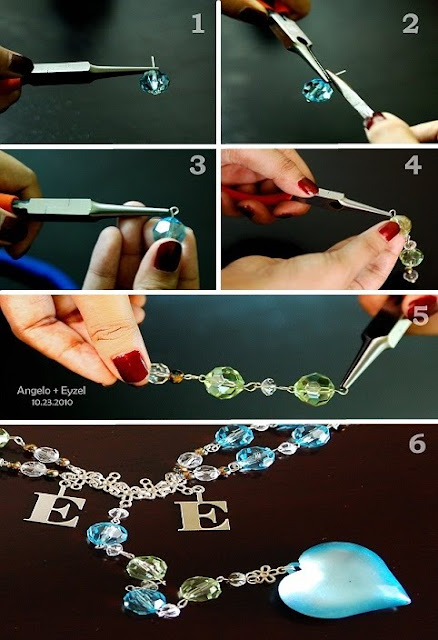 Looking for a unique and delicious way to add some personality and personalization to your wedding day? Try making your own DIY wedding cords! These sweet and simple treats are the perfect addition to any celebration, whether you're looking to make custom cords or simply enjoy them as decoration at your wedding. And best of all, they're surprisingly easy to make.
15. Craftzine: DIY Wedding Cake Topper Kit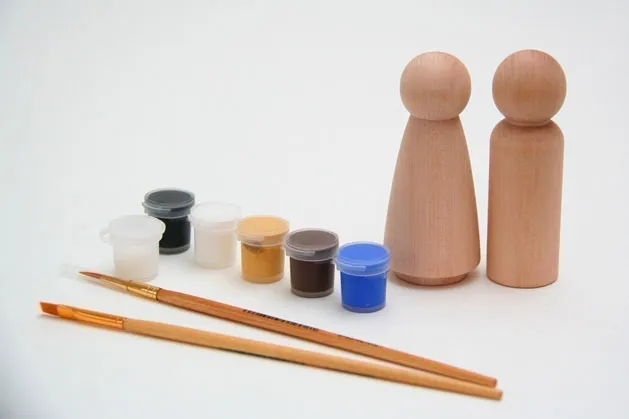 Etsy crafter lets you get super crafty and customize your own wedding cake toppers. The kit comes with 2 brides and 2 grooms in case of mess up, 1 round paintbrush, 1 flat brush, 5 paint colors, and 1 pod of varnish. Now you can have truly original toppers and save a chunk of change too. Win-win!
16. Austin Wedding Blog: Tea Cup Succulent Wedding Favors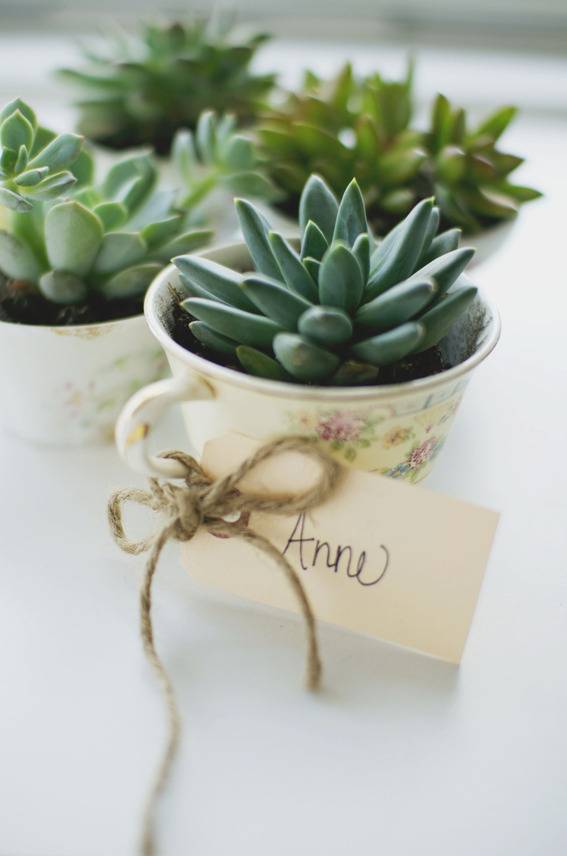 We've all seen those inexpensive mini succulents at the local garden center that are begging to be brought home to liven up a window sill or shelf, and this project adds a twist by utilizing porcelain teacups and colorful moss. Such a charming wedding reception idea or maybe for a breakfast bridal shower. You guys are going to love the simplicity!
17. Austin Wedding Blog: Marshmallow DIY Wedding Favors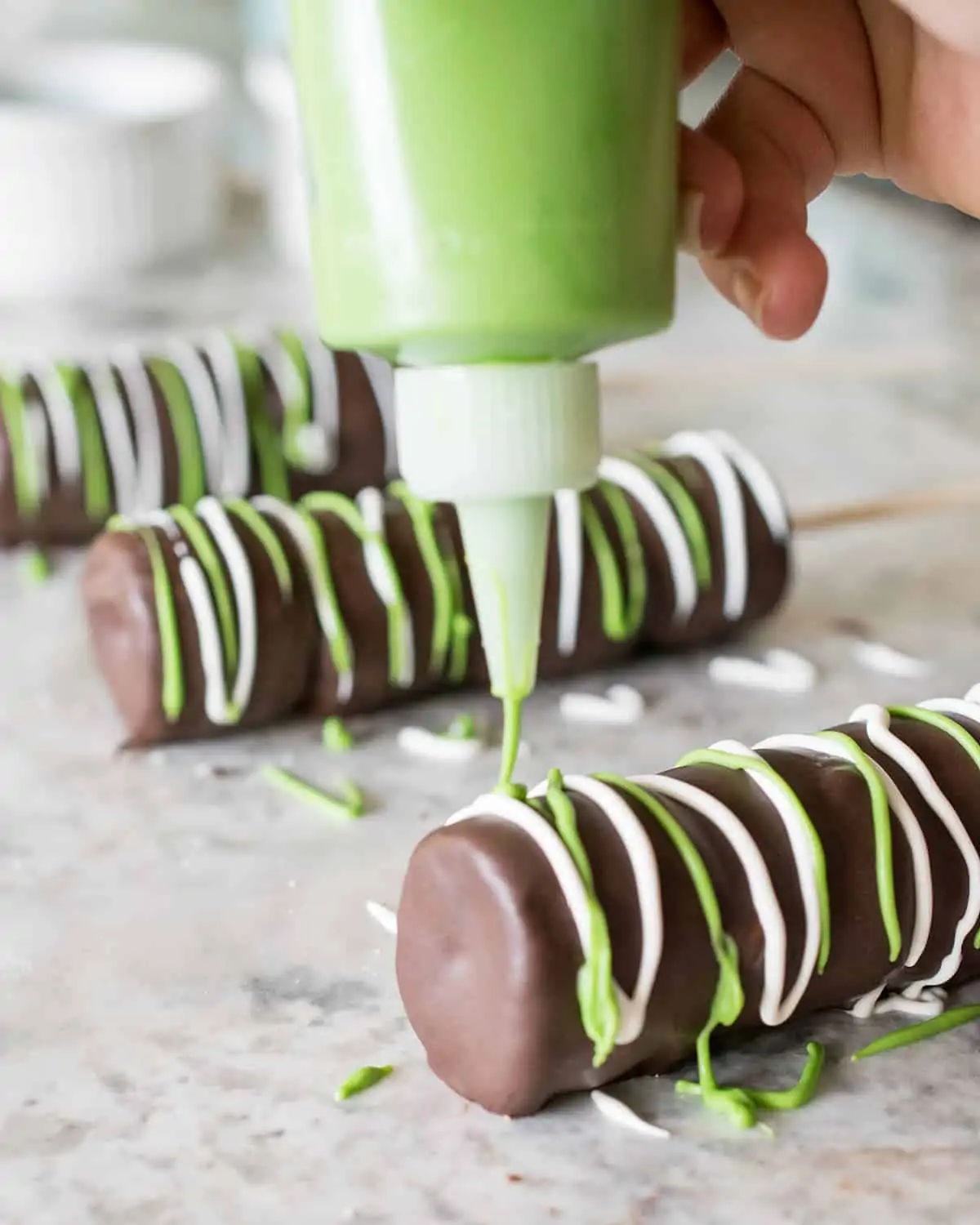 Creativity that would make for a wonderful (and budget-friendly) idea for edible wedding favors. Marshmallows have always been a favorite of mine but these lovelies have definitely been taken to the next level. A perfect starter project for you DIY newbies!
18. Making Home Base: A Glimpse of Spring and an Embellished Mason Jar Vase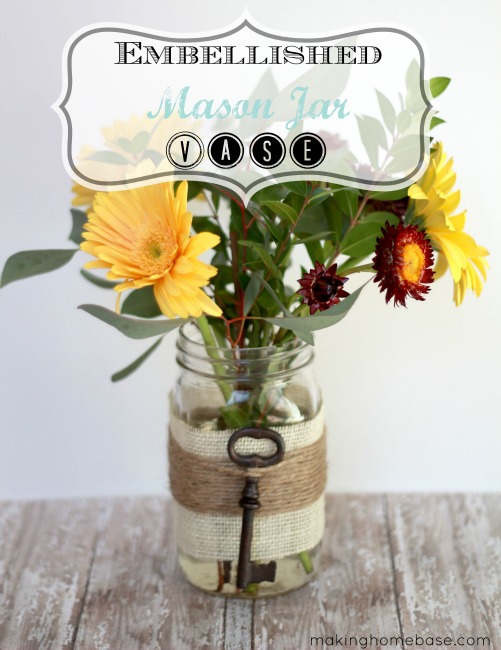 Add some burlap-wrapped mason jars to your DIY wedding reception centerpieces for an affordable but noticeable flair. These jar crafts make great cheap decorations that will be sure not only stand out on their own but also compliment other more elaborate pieces in the mix too! Imagine how beautiful it would look with these at each table?
19. Sarahhearts: LED Mason Jar Lights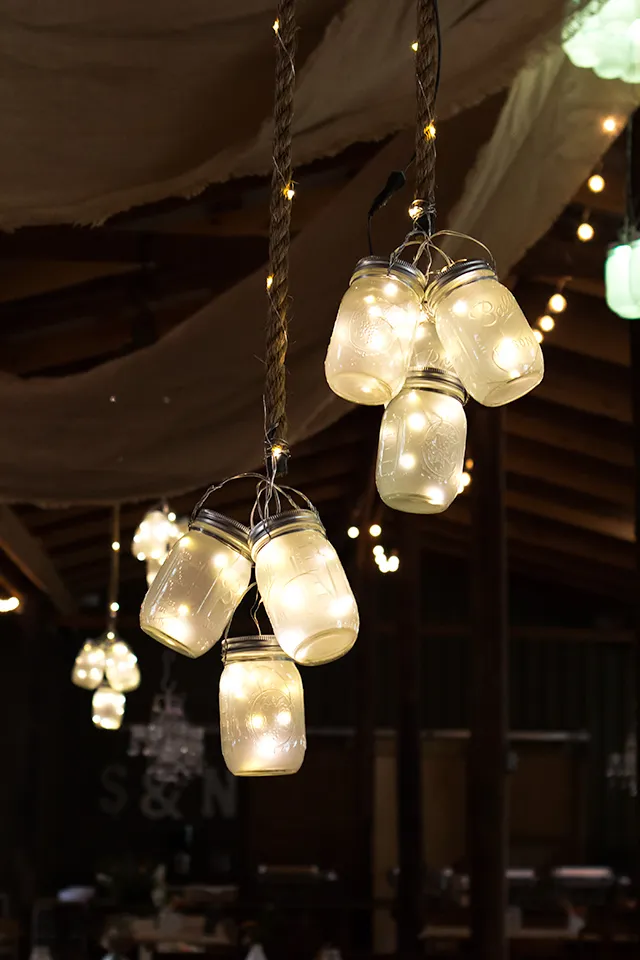 These magical mason jar lights are some of the most dreamy, romantic things I've seen. They will light up your wedding reception over a dance floor or dining area with just enough subtlety to make for an unforgettable experience without being overwhelming!
20. DIY Snowy Mason Jars

These little mason jars are so easy and inexpensive to make, yet they add such a festive touch to any holiday table! Simply spray paint the lids and screw on a snowy branch or sprig of greenery. Fill with battery-operated tea lights for an added glow.
Subscribe to the Austin Wedding Blog
Join my email list to receive the latest articles directly in your inbox