Is it your 15-year anniversary this year and you're at a loss for what to give your spouse? Here are some great gift ideas that are sure to please. Whether you choose something traditional or something a little more unique, your partner is sure to love any of these gifts. Happy anniversary!
What Is The 15-Year Anniversary Gift?
Traditional Gift – Crystal
Over the years, crystal has been a popular gift for 15th wedding anniversaries. The transparent material allows viewers to see how a well-known couple understands one another after so many years of marriage-their understanding is clear as day with no mistakes or miscommunication in sight!
It also represents the love that shines brightly like never before; every touch brings out new sparks from within which reminds us why we fell head over heels back when our hearts first alloyed together all those decades ago (and then some).
Modern Gift – Watch
Watches have long been a symbol of love and commitment. They're perfect for your 15th wedding anniversary, as it means you have spent so much time with this person thus far in life together – but also wish to continue doing so going forward! A beautiful watch is an excellent reminder that their legacy lives on throughout each day when worn proudly by both parties involved.
Flower – Rose
The 15th wedding anniversary is a perfect time to remind yourself and your partner how much love there still remains. Send each other roses, because they're just like magic wishes that will make anything better!
Gemstone – Ruby
The deep red of a Ruby is one the hardest gemstones, with only moissanite and diamond being harder. Rubies also symbolize the love that has grown stronger through time- which makes them perfect for your 15th wedding anniversary gift!
15th Anniversary Gifts For Her
1. Lifelong Heart Ring From Swarovski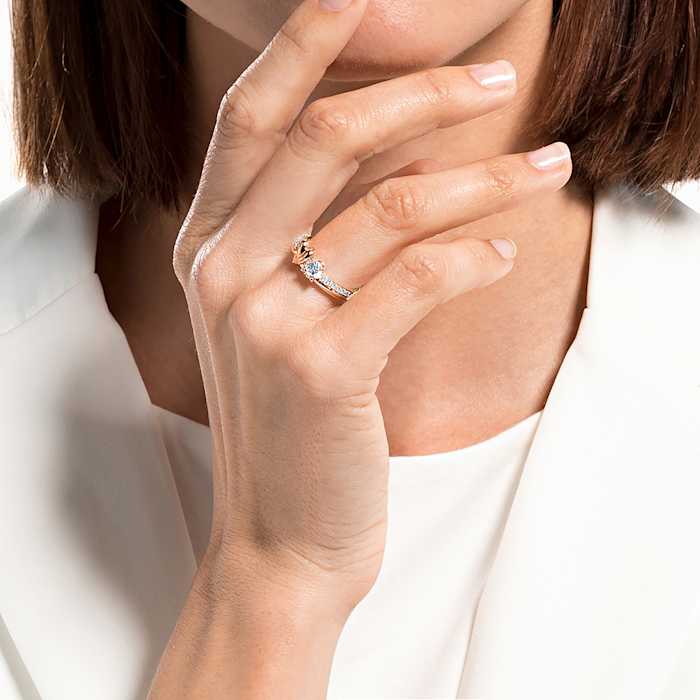 Complement the gorgeous band you gave your spouse 15 years ago with this 15-year anniversary ring in crystal, silver, and rose gold. It's a more affordable alternative to diamond jewelry that still makes a stunning impact.
2. Custom 3D Photo Crystal Picture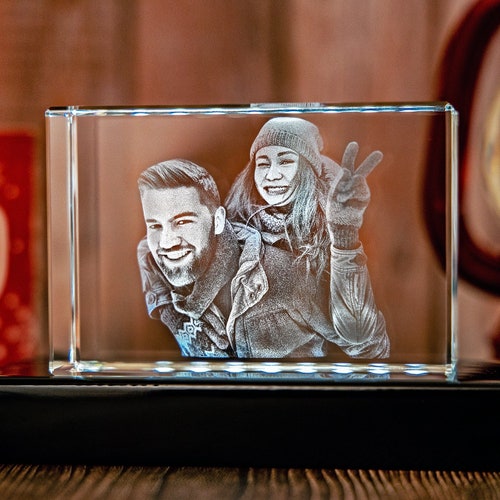 A great gift idea for a 15-year anniversary is a custom 3D photo crystal. This can be done with a picture of the two of you together, or even just a nice picture of your significant other. It's a unique and thoughtful way to show them how much you care, and it will be something they can cherish forever.
3. Harriet Drops From Olive and Piper
These delicate drop earrings will add a touch of bling to any outfit. The perfect accessory for when you're out on the town and want that extra special sparkle without going overboard with it!
4. Love Forever Champagne Flute
Your everlasting love will be on display with these stunning crystal flutes. The delicate design features an eternal flame, a poignant reminder that you should enjoy every moment together because life is too short for regrets!
5. Michael Kors Women Watch
It is always a good idea to gift your significant other with something that would make their life more convenient and stylish at the same time. If your lady love is always on-the-go, then a Michael Kors watch would be the perfect present for her!
6. Ruby Still Life Ring
This stunning ring features a beautiful ruby set in the center of a lovely still-life design. The perfect gift for a 15th anniversary, this ring is sure to take her breath away. Made with 14k gold, the setting and band of this ring are strong and durable, built to last a lifetime. Give her a gift that she'll cherish forever with this exquisite Ruby Still Life Ring.
15th Anniversary Gifts For Him
1. Engraved Pocket Watch Copper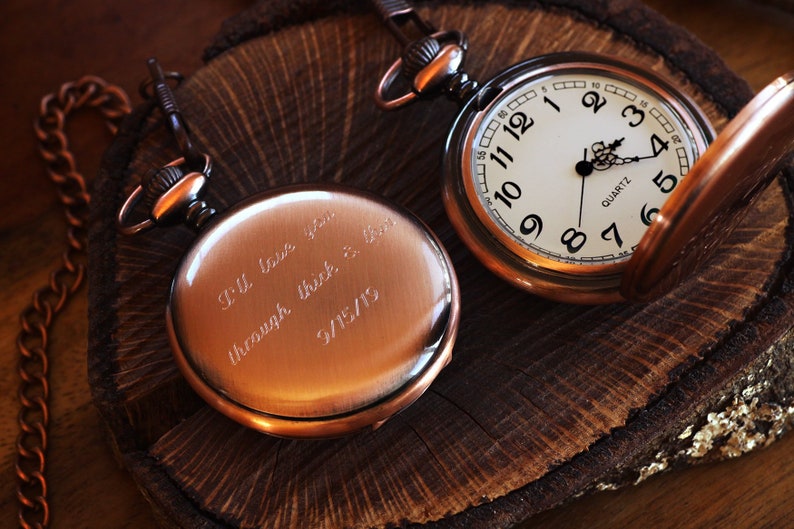 For those who want to go the extra mile, a pocket watch is an excellent idea. It's not only nostalgic and personal but also meaningful because it can be engraved with something special like "I'll love you through thick and thin".
2. Whiskey Glassware Set
Celebrate your anniversary with this beautiful gift set that will make you feel elegant and classy. Your husband can enjoy the whisky in his own home, knowing it's something special for a 15th year together!
3. Sterling Silver Swarovski Pave Knot Cufflinks
The classic 15-year anniversary gift is crystal, so why not buy your husband a crystal gift to stick with tradition? This beautiful set of crystal cufflinks makes a phenomenal gift for your husband because he'll feel like a million bucks every time he wears them. Every time he does, he'll remember his amazing wife and how lucky he is to have been married to you for over 15 years.
4. Bulova Men's Crystal Octava Watch
This Bulova Men's Crystal Octava Watch is a great gift for your husband in 15-year anniversary. It has a black leather strap with a stainless steel case and a mineral crystal dial. The watch is water-resistant up to 30 meters and has three-year battery life.
5. A Ruby Ring
Consider giving him the traditional ruby for an anniversary gift. Set in silver or gold, the richness of ruby red is perfect for the man who doesn't want too much sparkle on his fingers.
6. Marquis Markham Stacking Decanter and Tumbler Set
Whether he drinks whisky or brandy, let him do it in style by giving him a crystal decanter and glasses as a 15th wedding anniversary gift. He'll love coming home after work and pouring himself his favorite drink like a total boss. For something truly special, choose Marquis Markham Stacking Decanter and Tumbler Set. Its distinctive design will be a stylish addition to his home bar.
Whether you're looking for a gift for your husband, wife, boyfriend, or girlfriend, we hope that this list of 15-year anniversary gifts has given you some ideas. If you need more help deciding on the perfect gift, our team is here to assist. We have a wide range of products and services to choose from and can help you find the perfect way to celebrate your loved one's special day. Thanks for reading!
Subscribe to the Austin Wedding Blog
Join my email list to receive the latest articles directly in your inbox